World-Class Community Engagement.
In partnership with local government and law enforcement Alertizen modernizes and revitalizes a city's block watch / neighborhood watch program so that every citizen can participate, be engaged, get out of harm's way and become the eyes and ears of the police in real time
The police department cannot reduce crime without the help and cooperation of the public. If we ever hope to reduce crime in our neighborhoods, it must be a joint effort by the citizens and the police department.
Alertizen is a low cost subscription service. Join the community today.
What is Alertizen
Before Alertizen
Before Alertizen neighbors found out about the break-ins, burglaries and other crimes happening in their neighborhood weeks after the incident at the monthly Blockwatch meeting.
With Alertizen
With Alertizen members are notified of a possible crime occurring in their neighborhood within minutes of the 9-1-1 call by sending them a text, email or smartphone push notification with the address and type of crime reported.
The Goal of Alertizen
The Goal of Alertizen is to quickly notify our members that a crime may be occurring in their neighborhood making them aware of their surroundings and getting them out of harms-way.
How
Alertizen

Works
Sign Up
Alertizen sends an alert to our members by text message and email. We can also send alerts to your desktop which is useful while you're at work and don't have access to your phone.
Select Monitoring Area
Once subscribed, you can enter from 1 to 3 monitoring area such as your home, your parents home, your work address.
Stay Alert
Now you're an official Alertizen (an alert citizen)! You can adjust your settings anytime. While we urge you to stay alert, please never, ever try to foil or confront criminal activity. That's what police are for. Get to safety, and become the eyes and ears of police.
Why Use
Alertizen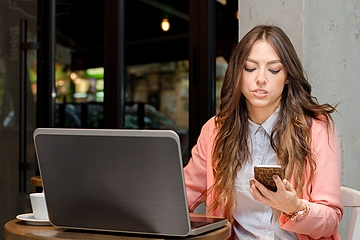 Informed citizens make for safer neighborhoods.
Before Alertizen, neighbors found out about the break-ins, burglaries and other crimes happening in their neighborhood weeks after the incident at the monthly Blockwatch meeting. With Alertizen, members are notified of a possible crime occurring within minutes of the 9-1-1 call.
Partnership with your police department
Modern police departments want their citizens actively involved through community engagement. Budget constraints have limited police resources so more and more people are urged to be aware of what's happening around them and report criminal activity to police.
Technology makes it simple
Everyone is busier than ever and the traditional front porch neighborhood watch is difficult. But almost everyone has a cell phone and Alertizen is the perfect answer to keeping you informed on what is happening in your neighborhood.
Empower an entire neighborhood
Alertizen puts criminals on notice that the entire neighborhood is aware of their presence. Criminals may be dumb but they know better than to "work" in an area where every citizen is an Alertizen.
Easy to use
In less than 60-seconds you'll be an Alertizen. Signup and select your monitoring areas. That's it! Alertizen then goes to work and will send you an alert whenever something of a criminal nature happens in one of your monitoring areas.
Maintain property values
Safe neighborhoods are in demand and as a result help to maintain or even increase property values.
Who is saying what
Jeff Newton
University of Toledo Police Chief
"We found the program to be very useful. It conforms to Federal Clery Act requirements for crime reporting on campus. Timely information is a valuable tool in heightening safety awareness and obtaining information which may lead to an arrest and conviction of the perpetrator."
Tina Scott
Block Watch Captain
"The alerts are great. Our Block Watch uses it all the time so we can be aware of what's happening in our neighborhood."
John Tharp
Lucas County Sheriff's Office
"The Lucas County Sheriff's Office is proud to collaborate with the Alertizen Program. The Alertizen program is a terrific aid in getting notifications to the Lucas County citizens in a timely manner about events and situations that are taking place within their neighborhoods. Our job at the Sheriff's Office relies on effective and efficient communication with people; the Alertizens program is a vital tool in helping us to do that."
Marc Williams
Resident
"Alertizen has been very helpful. You're getting relevant information NOW. My wife and I use it all the time."
Security Director
Vistula Management Company
"As the Safety / Security Director for Vistula Management Company I have found "Alertizen" to be an effective and efficient communication resource in assisting our property staff in knowing when a 911 call has been made to their property or in the area of the property. This tool has allowed for our team to respond to an incident or inquire on the status of an incident immediately rather than finding out later. This in turn has allowed us to assist in resolving an issue promptly and timely for the safety of our residents and staff."
Previous
Next